Me time. What exactly does that look like? Well, the amazing, Jessica Turner has written a book that comes out next week called
The Fringe Hours.
It's a book that stresses the importance of finding time for ourselves in all of the busy days we call our life.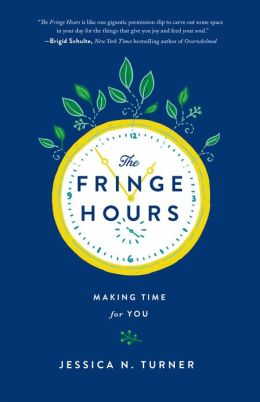 What is my favorite fringe time activity? Baking. I love the feeling I get when I know I have all of the ingredients and the quiet time to really concentrate on turning out something yummy. It also feels great when my family's eyes light up over a new dish we are trying.
I'm looking forward to reading Jessica's book. She writes with such practicality.
Happy Weekend!